RENT A CITROËN AK400 FOR YOUR COMPANY OR EVENT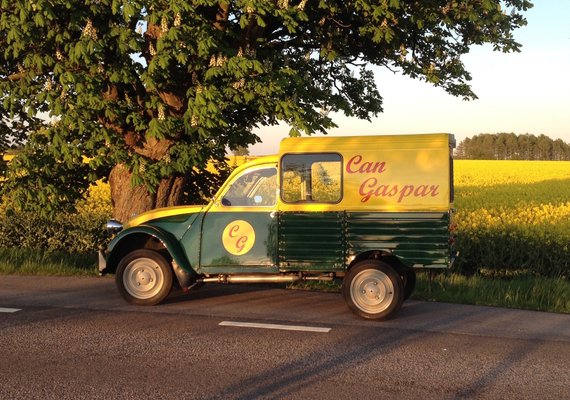 Plan a promotion, an event or a sales tour with our attention-grabbing Citroën AK400
Are you looking for an original, funny and "special" advertising medium, event-mobile, exhibition-mobile or sales car, which will guarantee you attention and to be remembered, with which you stand out and which pushes your company up, not only on the sympathy scale?
Then you can rent this incredibly charming Citroën AK400, which will drive your advertisement or message there where your target group is!
We have prepared magnetic boards for you where you can easily attach your company name, logo, message. We develop a suitable concept with you and support you also when it comes to the equipment of the interior, as f.i. benches or sales desks, shelves and decoration and with many other arrangements.
We rent the AK400 with and without driver.
Call us to discuss details and prices!